New Year, New Plan,  New You!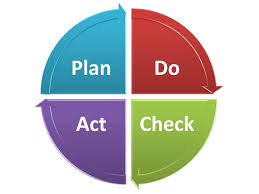 If you have ever held onto something long enough where it makes you feel that you simply have to do it or else you will be sick.
Then what is holding you back from doing it?
Are you afraid of rejection?  Or do you just feel overwhelm, like you don't have enough time, resources, or support?
Well, regardless of these things,  when are you going to decide that enough is enough?
Here we are again at another new year and it seems that the older you get the quicker the years pass by. That just goes to show how important it is to set goals with deadlines and devise a real plan.
If you don't take a seat, for just 15 mins. during this season, and go over what you really need to complete this year, it's going to nag and naw at you and it could even cause you to be depressed.
So why do this to yourself?
If you have read this post this far then do yourself a favor….
Think of the top 4 things that you really want to accomplish this year and write out a plan with dates to get it done.
As a matter of fact, break down the tasks involved in completing it and give each milestone a deadline.
Try it, do one at a time, just allow yourself enough time to sit down and write them down, get it out of your head and onto the paper. You will feel so much better.
Wishing you the best!


P.S. Connect with me on Periscope and watch for chats on getting things done.