Wouldn't you rather make a few thousand per transaction as opposed to a few hundred or even less?  Then watch this video now!
Learn how to create and build a successful niche market that naturally branches off into other selling opportunities. You don't have to spend your insurance !career chasing people around trying to sell them auto and homeowner policies. You can set yourself up as an expert in a very specialized coverage niche and gain the respect of reputable medical professionals by truly saving them thousands of dollars a year in malpractice insurance premiums. Learn what it takes to help them acquire the best medical liability coverage for their individual situation and develop relationships properly with these medical professionals and they will chase you down to purchase their other insurance needs from you also.
Make a choice to learn medical malpractice insurance and develop this market. I can assure you that you will generate more revenue with a handful of transactions than you would with several dozen home and auto policies that the vast majority of agents are selling, not to mention competing with online companies.
Physicians are particularly sensitive when it comes to their time. They usually do not have enough of it to research and sift through the various coverage options so they appreciate having an insurance professional that they trust to assist them. Establish yourself as a professional that they can trust and you will create a repeat client for years to come as well as a rock solid referral stream.
I'm not sure if you're aware of this but malpractice policies are yearly contracts and you get paid the same premium annually, not a reduced percentage even if the same policy is renewed.  This alone shows you how growing this type of business gives you the potential to vastly increase your revenue with each coming year. It is not uncommon for the average agent who specializes in this niche to make $250,000+ annually and this is being conservative.
I will teach you:
How to properly present a physician's malpractice application and what underwriters look for when reviewing them.
Which carriers provide certain discounts and reductions for the different medical specialties and where to get up to date information about this.
How to negotiate with wholesalers or underwriters.
Which wholesalers offer what carriers and how to choose the best wholesaler to work with.
How to keep current with federal laws concerning malpractice as well as state specific laws concerning liability coverage for physicians.
Which medical specialties and practice situations need the most coverage –high risk vs. low risk physicians
How to provide additional benefits and resources to your physicians clients that endear them to you.
What other professionals to network or connect with in order to help you become a resource for your physician clients.
Over 15 Best Response Marketing Techniques to implement working with Physicians.
In addition, you will also receive these specialized services:
Comprehensive step by step ebook, "Don't Be A Typical Agent….Build A Lucrative and Prestigious Book of Business Helping Physicians Obtain Malpractice Coverage!"
Access to Exclusive Membership Site and Private Facebook group.
Free special report "How to Apply for Malpractice Coverage" to customize and market to prospective physician clients.
Customized email campaign that is on automatic whereby your leads and clients will receive an email from you weekly over a 90 day period with quality tips and information pertaining to malpractice liability coverage.
Customized capture page that you can market on your business cards and use with social network marketing.
We teach you create ways to get a list of 250 local physicians to jump start your marketing efforts.
1 hour of one on one Personal Phone consulting to answer any questions which may arise when engaged in this business via email, phone or messaging.
Upcoming weekly webinars on various aspects of this business.
Of course there are other steps involved and we will assist you and provide consultation to get you from start to finish.
I have chosen to set it up this way because each agent will have a different scenario. Laws vary from state to state and carriers come and go out of different markets, among many other issues that will be specific to each agent. Simply writing an ebook or doing a video series is not enough. With this in mind, it is better to approach my service as a consultant. When you get quote requests, I can tell you the necessary steps to take and point you in the right direction.
There are not many places, if any, for agents to learn how to operate this type of insurance business. The best way to learn this niche is to simply commit to one year and incorporate it into your current business.
I have worked with physicians since 2000. I can teach you how to obtain quality medical malpractice coverage from top rated carriers for your physician clients and medical professionals at the most competitive rates.
I offer you my expertise in this specialized field by providing you with personal individualized service.
If you are interested in building a lucrative insurance business in this specialized niche, join now.  Most training services or information such as this could easily run well over $1,000 but I am currently charging a shamefully low fee of not $697  or $597   but JUST $197 TO START.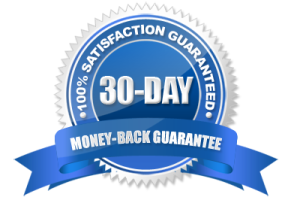 Keep in mind that the average commission for medical liability coverage is well over $1,000.
So this price is but a fraction of the commissions you are able to earn even on a single transaction. There is also a 30 day money back guarantee if you are not satisfied for any reason so you have nothing to lose.
Feel free to contact me with any questions at dontbeatypicalagent@gmail.com
Now is the time to work smarter and not harder!