I know you have probably heard about blogging but most people aren't familiar with how impactful a blog can be. Given the shear number of people that are online, creating a blog can open up your world in ways that you may have never thought possible.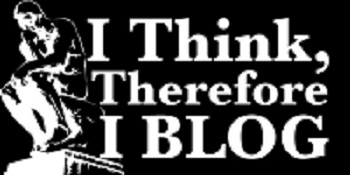 Can you imagine being able to open your mind and blog about ANYTHING that interests you. You may have a passion for painting or films. You may like to talk about current events. And if you're really savvy, you might consider blogging in a business setting. This format transfers to many types of businesses. It can be used to share information about your product, give instructions on how to use them, or gather feedback and reviews.
You probably have a burning desire to share something with the world and impact other people's lives. Well, I am a living witness and I can tell you, as many other people can, how awesome blogging can be to expand your world and do just that.
However, in order to have the biggest impact you need to have a good platform and make it as easy as possible so you don't have to be bogged down with the technical tasks related to blogging. It's not that they are not easy to accomplish but they can be very time consuming.  With that said, if I told you about an amazing blogging platform, where all of the backend components are set up for you, and not to mention, the incredible training that is laid out in an easy to follow format.  Geared towards you attracting as many people as possible to your blog, wouldn't that interest you?
Well, I have something to share with you that will make your blogging experience very successful. Actually it's much more than just a blog or a training program, or even an affiliate program where you get paid 100% commission for each person you refer to get started blogging and share their passion.
This particular platform I am speaking about has become a movement over the last 15 months, with over 70,000 people who have generated millions in income. To top it off, it's still in its infancy, and the best is yet to come.  Now for the kicker, it's only $25 to get started.  How ridiculous is that?…
Can you imagine changing your life for only $25? You can at least try it for a month and if you happen to be one of those rare people that it doesn't work out for, then quit. Now, if you follow the easy steps laid out for you and just plug into the community, soon you will be the one sharing this post, telling people how awesome and life changing this platform is.
If you have read this article to this point and if this interested you even just a little bit, you owe it to yourself to go here and check it out.  www.realdealmlmtraining.info
All the best!
Renee Starms