Internet Marketing is an all-inclusive term for marketing products and/or services online – and like many all-inclusive terms, Internet marketing means different things to different people.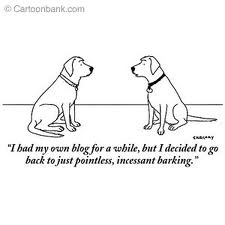 Essentially, though, Internet marketing refers to the strategies that are used to market a product or service online, marketing strategies that include search engine optimization and search engine submission, copywriting that encourages site visitors to take action, web site design strategies, online promotions, reciprocal linking, and email marketing – and that's just hitting the highlights.
Online marketers are constantly devising new Internet marketing strategies in the hopes of driving more traffic to their Web sites and making more sales; witness the increasing use of blogs as marketing tools for business, for instance.
As if you haven't noticed, you can't watch a news show or a commentary on t.v. without them referring to their twitter account or Facebook.  The world has become much smaller with the advent of this technology.
And as you can imagine, those who have learned how to utilize these tools can get their message across to multitudes more than they ever could previously, this is the "new world" we live in. Therefore, it requires at least minimal knowledge of how to operate within this online internet structure.
Recently, there has been an incredible community created based on a platform that offers the training that an average person needs to learn how to operate online. It includes learning how to market using social media,  blogs, strategies to attract visitors to your content. It is actually a blogging platform that you can use to share ANY information that you choose.
And this is not all, it is structured as an affiliate marketing platform where you can earn 100% for anyone that you sell the platform to. This is something that can increase your income, either working it as an addition to what you already do or you can literally provide this training online and make a very good living. (see for yourself inside once you click the link.)
It only takes $25 to get started; you get your own blog with capture pages and training to get you started. The best marketers are a part of this community and it would be in anyone's best interest to at least try it and if you are one of those rare people who finds it's not a fit, then quit. But, don't say that you weren't offered a golden opportunity. Okay, just go here, and let's go! See you on the other side. J
Wishing you the best!
Renee Starms