Every day there seems to be a new Facebook marketing tool emerging.  And I must say that the ones I have tested are pretty cool.
With over Billion people on Facebook and climbing, it's no wonder people are focusing on creating sleeker and easier ways to generate leads from it. Well thank goodness because it really levels the playing field for the average guy.
Here are 4 very different distinct tools that I have used and think they are great. All of them a very reasonably priced so the value is clearly apparent if you utilize Facebook to generate leads. Take a look at them and see which one suits your style. Everything is not for everyone but when you find a great marketing tool that helps you streamline your marketing efforts and allows you to be consistent gathering a lot of leads, you know that it is something you should not be without.
This is not only a great technique to generate tons of leads daily on Facebook for free but it also teaches you excellent communication skills oddly enough that  can be used in any environment. I consider this one the basis because you can utilize the skills you learn in this training in all of your other lead generating strategies. It helps you build a stronger solid relationship with just a few simple tweaks.
Facebook Post Magic – $27 monthly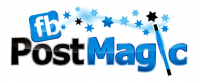 This is pretty cool because it allows you to post a quick video and collect emails right on your Facebook post without leading prospects away from your page. You can use this tool to promote your primary company or affiliate and you don't have to post a link.  Without a doubt this tool will be everywhere soon since many top marketers have caught wind of it and have included it into their daily routine. Watch the video to find out more about their cool affiliate program as well.
Facebook Target ID – $9.99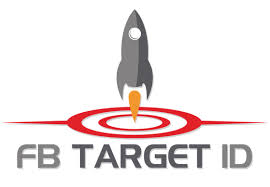 The basic course has an application and video training module that teaches you how to extract member lists/IDs from Facebook groups that will allow you to create your own custom audiences when marketing with Facebook PPC. There is an upsell at $27 which goes further in depth by teaching you how to properly target your market, research buyer demographics within your niche and optimize your Facebook ad. It also shows you how to choose ad images and create ad copy that helps you maximize conversions. This can be purchased inside the Facebook Cash Method as well.
Facebook Automation Domination  – $1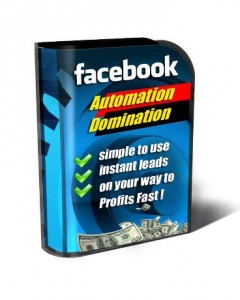 Now this product is still in the prelaunch phase so you can actually get in for just a $1 to test drive it and lock in a founding member position.  If you find that it's not for you, there is a 30 day money back guarantee. Now who can argue with that!
All of these products are reasonable priced and they can pretty much go hand in hand.  I will discuss each tool in greater depth in separate blogs this week but I want to share with you what is out there and how you can pick one to start driving traffic to your business and get leads.
This is so awesome because the competition is fierce and those who know how to create programs and products are putting forth their best efforts trying to outdo each other. Well, all I can say is, for those who are willing to learn and want to gain the skills to make money online, especially with Facebook since these types of tools and programs can drastically cut down the cost of acquiring leads, it's a no brainer. You have to have some form of Facebook tool in your arsenal if you are serious about making money online.
There are a few others but this a pretty good variation to check out and get started.
Wishing you all the best!