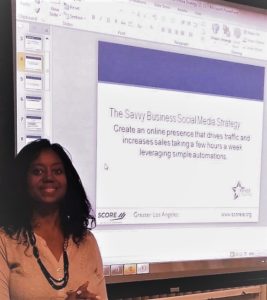 One of the best things I love about my profession is teaching other people how awesome internet marketing and social media can be for their business. I truly believe that now more than ever, everyone should be leveraging this amazing tool we have at our disposal.
The simplest training and understanding of marketing online as well as how to merge it with traditional offline tactics, can make a world of difference to the average person when they acquire the skills that would allow them to earn additional income passively online.
I have grown tremendously sharing this knowledge and I have met tons of wonderful people on this journey. There are new things from techniques, to platforms and software that come up everyday in this industry. Learning to master some of these new things and navigate through the online landscape can be challenging but it is always exciting.
If you are ever interested in attending a local event: send me a message on Facebook for information.
Now this is precisely why I love working from home and making money from home. I have the freedom and the ability to attend events that I consider pivotal in my endeavor to reach entrepreneurial success (on my terms of course!).
Yesterday I had the pleasure of attending an awesome workshop hosted by a prolific businessman, Mr Dave Berkus, who is a well-known technology angel investor, owner of over 150 companies, as well as the author of several books on business.
So today I decided to write about the very valuable tips he gave to aspiring entrepreneurs and anyone who wants to make money from home. Some of them may not make much sense to you alone but you can visit his website to gain more insight into their meaning. He presented them sprinkled through very thought provoking stories of his journey through entrepreneurship and then of becoming an angel investor.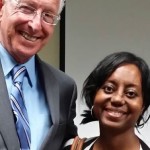 Here they are in a nutshell:
1. Where's there's mystery there's margin.
2. Management quality trumps a quality plan.
3. Demand PULLS; Costs PUSH.
4. Fight for balance on the board.
5. The jockey (entrepreneur) and horse (idea) are important but the jockey is most important.
6. Noses in, fingers out.
7. Businesses grow in cycles, and there is a crisis every $3mil made (wouldn't you love to have this high class problem).
8. Review regularly and act upon results.
9. Find your "rock" – your place to recharge brainstorm and think of new ideas. Your mind follows and gain awareness of solutions. Then decide if you are willing to sacrifice your current income/comfort for a new idea.
10. Know the market (study it) before committing resources.
11. Eyeballs aren't everything.
12. Well managed employees can work from home. This has many benefits on many levels. He spoke of his good friend, Kim Shepard, who won the National Women in Business "Woman of the Year" Award last year. She has over 100 employees who all have work from home jobs and they are placed in groups of 5 over a VOIP. Google this smart cookie, her company is called Bite Me and she also wrote this book.

13. Yes, it's most often the jockey than the horse. (my understanding is, even if you have a great idea, success will lie in how flexible and intuitive the entrepreneur is in executing the next steps as they arise).
14. Complexity kills companies.
15. There may be gold where you least expect it.
16. There are 3 kinds of business buyers: the financial (based on the numbers), the strategic (based on the overall goals with their current situation), and the emotional (could be a competitor who wants to eat you).
17. Timing is Everything!
18. Fail fast!…if you determine this is not a winning idea, cut your losses quick, regroup and move on. It will save money for  your investors and you can get to profit quicker in another direction.
19. Coach your entrepreneur before any big event. (This is when you are are the angel investor working with a start- up).
20. And some will get away….. Mr. Berkus had the opportunity to invest in Amazon for $100,000 at the onset which would have generated $66 million in returns. Ouch!
David Berkus has had countless successes and has helped many other entrepreneurs generate massive success. This was definitely a "not to miss" event.
If I didn't work from home and aspire to generate a successful business where I could make money from home, I would have missed this incredible speaker and mentor.
I love blogging and sharing helpful information online. Bloggers are generating incomes unheard of in traditional working environments.
And the small amount of time it can take to generate a substantial sum of money can be staggering!
But don't forget the "work" in work from home jobs or making money from home. It will not fall from the sky but with the right skills, a good idea and an awesome plan that you "work" consistently, it can be the best career decision that you make.
There is a lot of opportunity available to those who take the time to learn how to share their skills or services online. This is definitely the "new economy".
So instead of just wasting time on Facebook you could be making money from home engaging others online and being a part of the "new economy" changing your life and the lives of those around you.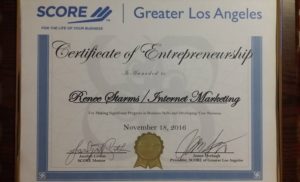 If you've ever thought about a work from home job and are simple not satisfied with your current financial situation or lifestyle, I offer you the opportunity to click this link, It may be for you or it may not but you will never know until you at least check it out.
All the best!

"Your Make Money from Home and Internet Marketing Success Coach!"